Meet Our Donors
Paul Frisch
Paul Frisch's decades' long philanthropic commitment to Presence Saint Francis Hospital to support continuing education for the nursing staff has truly impacted the life of each and every patient. In 1987, Paul and his late wife, Sally, set up a generous endowment fund to provide financial support for nurses continuing their education or pursuing additional degrees. Over the years, more than 40 nurses have received the Frisch Scholarship. Paul received the Founders Legacy award in recognition of his planned giving commitment to Presence Saint Francis Hospital.
---
Don and Kay Green

Over the years, Don and Kay Green have given their time, skills, and effort to Presence St. Mary's Hospital without hesitation and without being asked. The Greens have an unwavering loyalty not only to the hospital but to the betterment of our community. Their goal in giving is as simple as it is inspirational: "to leave things better than we found them."
"You don't get involved in your community or volunteer your time and effort to receive rewards," Don says. "You get involved to give back." Communities, Kay says, cannot survive without givers. That means working together to make things happen. "When you give from your heart, you always receive so much more in return than you ever imagined. Giving is a priceless experience."
Through their generosity of financial gifts and personal efforts, Don and Kay have left an indelible mark on the lives of many in our community.
---
Clif and Sheila Burdette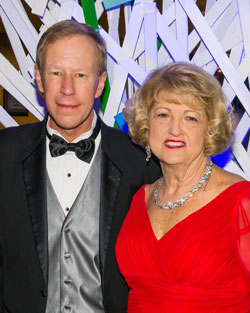 "Presence Covenant has touched a lot of people in our lives," said Clif Burdette. "My wife, Sheila, and I recently made the largest charitable gift we've ever made in our lives to Presence Covenant Medical Center. In the mid-1980s when my family and I were still very new to Champaign-Urbana, I was asked to help negotiate the merger of two hospitals, Mercy and Burnham. They joined to form Covenant Medical Center, which is now Presence Covenant Medical Center. And in a way, my own life merged with the hospital at the same time."
---
Wilhelmine Baumgartner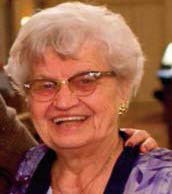 Wilma Baumgartner has generously supported the continuing education of Presence Saint Francis Hospital's nursing staff through the establishment of the Wilhelmine Baumgartner Nursing Education & Research Fund. Her gifts have made a difference to many nurses on staff throughout the past five years. "It always feels so good when you can give to others," she said. Mrs. Baumgartner has made two charitable gift annuities to the hospital, and both will pay her earned interest every year until the end of her lifetime. "I appreciate good hospitals," she said, "and I like Saint Francis for its friendliness, research and Dr. [Myles] Cunningham – I will be friends with him forever! It's so important that it's Catholic, too."
---
Michael O'Brien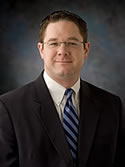 "Philanthropy is my opportunity to support the mission of Presence St. Mary's Hospital which in turn supports and impacts everyone in our community," Michael says. "I believe in the hospital's mission and the steps it takes to fulfill it, and I give because of this dedication."
Giving, he notes, is a way to ensure "the phenomenal care" that patients receive at Presence St. Mary's Hospital. "From equipment to education, financial gifts are used wisely and in many ways. Everyone – patients, family members, visitors, employees – feels the depth of their impact."
At this point, Mike is contemplating different options for gifts in his estate planning. Is he too young to be thinking about planned giving? He doesn't think so. "There's no time like the present to plan for the future."
---
Julius Hegeler II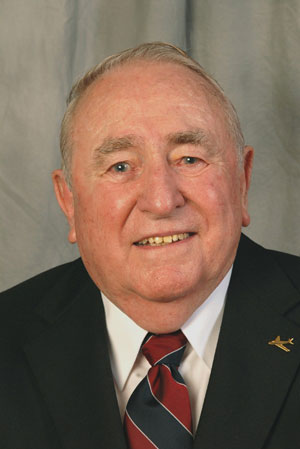 Julius W. Hegeler II has made a spectacular planned gift of $3 million in support of Presence United Samaritan Medical Center's Cancer Center, insuring excellent cancer care will continue to be provided close to home for members of his community. A proud Korean War veteran, Mr. Hegeler has made a tremendous difference through his philanthropic efforts in Danville and beyond. Mr. Hegeler's estate gift is given in loving memory of his wife of 19 years, Bobette, who passed away in 1976 from cancer. In recognition of this gift, the hospital's cancer center was renamed the Bobette Steely Hegeler Cancer Care Center in 2015.
---
Suzanne Zaccone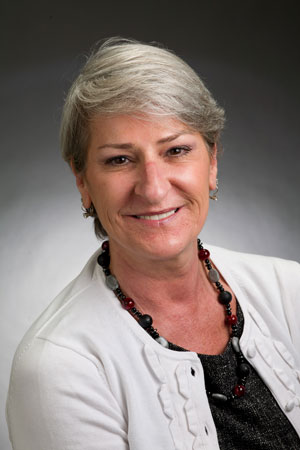 Two-time cancer survivor Suzanne Zaccone committed $1 million to name the Center for Cancer & Specialty Care at the new Presence Center for Advanced Care in Chicago after her surgeon, Dr. Mark Connolly. "When I met Dr. Connolly," she said, "I knew that I was with not only a medical genius and surgical artist, but a caregiver as well." Dr. Connolly is the Medical Director of the Center for Cancer Care at Presence Saint Joseph Hospital in Chicago. Suzanne believes the Zaccone Family Foundation holds an obligation to give back when it can, as well as to honor people who make magic happen every day, people like Dr. Connolly.